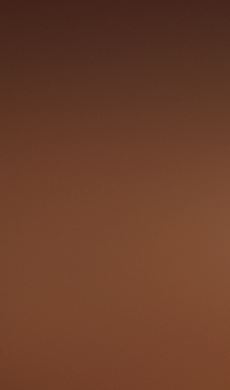 3642 Katella Avenue
Los Alamitos, CA 90720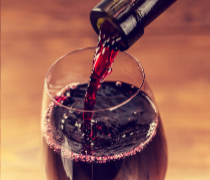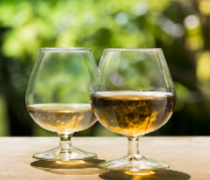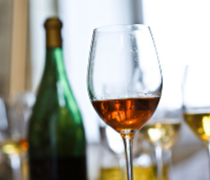 Beer, Wine, and Signature Drinks
Whether you're looking for a fruity Chardonnay to go with your chicken, a more weighty Cabernet to complement your steak, or a draft beer or signature martini as a "liquid appetizer," our bartenders are here to make your dinner as delicious as possible.

Serving Los Alamitos, surrounding areas of Los Angeles, and Orange counties since 2007
Sunday - Thursday:
11:00 AM - 9:00 PM
Friday - Saturday:
11:00 AM - 10:00 PM

Angeline showcases mouthwatering aromas of baked apple, buttered toast, and creamy vanilla.
La Casa, Casablanca Valley
This wine is plump with a medium-weight pear, apple and toast flavors and a nice round finish.
Ripe, clean flavors of apple and pear, with notes of creamy butter and a hint of vanilla.
Beautifully balanced with delicate citrus flavors and a hint of oak, this chardonnay is sleek with a long clean finish.
Other White Wines Of Interest
Santa Cristina, Pinot Grigio, Italy
Full in flavor, this pinot grigio presents aromas of yellow fruit, white flowers and orange blossoms.
Snoqualmie, Riesling, Columbia Valley
Aromas of spicy pear and dried apricots give luscious fruit and honey notes, with a crisp and clean finish.
Montevina, White Zin, California
Floral notes and vanilla round out the nose and follow through to juicy raspberry, strawberry and watermelon flavors.
Massimo, Sauvignon Blanc, New Zealand
Grapefruit and citrus aromas balanced with ripe passion fruit. Crisp acidity and tangy citrus flavors.
Estimulo, Mendoza, Argentina
This cab is created using ultra-gentle, cool-temperature, oak-free winemaking and is a beautifully structured with a balance of plum and cherry fruit and acidity.
Irony has enticing aromas of blackberry jam, licorice, mint, and cloves with a full body delivers dark berry flavors of vanilla and mocha. This wine would make an excellent pairing with filet mignon.
Joel Gott 815, California
Joel Gott has aromas of plums, raspberries, and cherry cola with hints of anise and cocoa. Bright acidity on the front of the palate leads to a complex mid-palate and soft tannins on the finish.
Josh Black Label, North Coast
Rich and concentrated aromas of black and blue fruits with toasty vanilla notes. Full-bodied and juicy with plum and blackberry flavors.
Santa Ema, Cachapoal, Chile
Santa Ema is intensely ruby-red. This select terroir merlot has well-balanced aromas that recall red fruits such as plums and dried cherries that are accompanied by a light touch of toast.
Bonterra, Mendocino County
Elegantly opens with aromas of cherries, blackberries, and sweet herbs. Fresh fruit flavors fuse seamlessly with hints of spice leading to a lingering and luxurious finish. (Organic)
Other Red Wines of Interest
Angeline, Pinot Noir, California
Angeline has aromas of intense fruit, luscious vanilla and spice. Bright fruit flavors of fresh strawberry, cherry, raspberry and ripe plum are layered with creamy vanilla, earthy overtones, tea spice and sweet toasty oak on the finish.
14 Hands, Red Blend, California
Fleshy flavors of cherries and plum are met with soft and velvety tannins, finishing with a hint of mocha.
Dona Paula, Malbec, Argentina
Donna Paula has sweet, spicy, and intense aromas, with notes of red fruits and herbs such as Herbes de Provence. In the mouth, this wine is soft, velvety, fresh, and well balanced.
Benziger, Syrah, North Coast
Robust and dark fruit flavors adjoined by hints of earthy aromas of tobacco and herbs. In the mouth, ripe plum and black raspberry impress the palate, while an elongated finish leads way to hints of pepper and spice.
Bianchi, Zinfandel, Paso Robles
Bianchi wine has a fruit forward berry jam flavor with hints of mint, earth, vanilla and smoke. As well as a pleasant overtone of oak spice with a kick of cinnamon that precedes a mouth-coating finish.
Jose Cuervo 2, Cazadores 4, Patron 5, or 1800 4.
Made with Jose Cuervo and Grand Mariner.
Choose between strawberry, tamarind, or cucumber. Made with Cuervo.
Vodka, fresh lime juice and ginger beer.
Bacardi Limon, simple syrup, fresh crushed mint and lime with club soda.
Maderas Strawberry Lemonade
Bacardi Limon, strawberry puree, fresh squeezed lemons and Sweet and Sour.
Vanilla vodka and key lime sauce with a graham cracker rim.
Absolut Citron, triple sec, fresh lemon juice, and sugar rim.
Absolut Citron, lemon juice, pomegranate juice and Grand Marnier.
Absolut, cucumber, lemon and simple syrup, garnished with a chili rim.
Smirnoff, Baileys, Amaretto, Kahlua, chocolate syrup and garnished with whipped cream.
Ketel One Vodka, Sour Apple Pucker, and Sweet and Sour.
These sweet Italian grapes revel in flavors of juicy peaches and candied orange.
Non – Alcoholic Beck's Beer
You'll love our Chardonnay!
Don't miss our white wines!
Try our Cabernet Sauvignon!